Welcome To ParaResearchers Of Ontario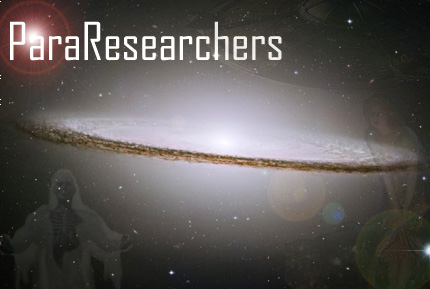 Since April 1999 Para-Researchers of Ontario or P.R.O as we were affectionately known in our early days has offered an in-depth exploration of topics that are unusual in nature and therefore considered by most to be paranormal. Here you will find sections devoted to Ghosts and Hauntings, UFOs, Alien Abductions, Psychic Phenomena, folklore and more. Throughout these 100s of pages you will discover articles written by researchers and experiencers alike, exclusive photos, case reports, and our own hands-on field research. We explore and encourage all ideas, opinions, and hypotheses. You will not find disclaimers here on the validity or truth of the material presented, nor is it our intention to prove/disprove hypotheses and beliefs in regards to these topics. Instead we encourage you to stretch your own mind and perhaps find your own truths within these pages.
Now grab your cup of coffee, sit back, relax, and join us in a journey through the realms of the unknown.  We are actively collecting stories and experiences from the province of Ontario. If you have had a paranormal encounter within the province of Ontario and care to share it with us - please click on the Submissions page for instructions on doing so or send us an email via the link provided at the bottom of each page of this site. Confidentiality and discretion are assured.  Enjoy!
Scientia est potentia
My Bogey Man Was An Alien

This account of "childhood nightmares" was submitted to us by the sibling of a woman who shares numerous characteristics and experiences with known 'alien' abductees although both are unsure if an abduction/s have in fact taken place. Her experience is included here for your interest only. Both women grew up in the 1960-70's in the province of Ontario.

We often hear that children have great imaginations, after all they exist in a world where fantasy far outweighs reality. Childhood is a time of exploration, dreams, and fears. Some of our greatest accomplishments began as we were children and as adults it is easy for us to take for granted the fear a child has about the ghost-in-the-closet or the monster under her bed. The "bogey man" is a catchall term for what scares our children the most; a strange presence ready to uproot us from our loving families.

Read more... [My Bogey Man Was An Alien]

"Have you ever seen something so far outside your everyday experiences you are at a loss to explain what you saw? What follows is the true story of an extraordinary encounter with an apparently alien presence in urban surroundings.

In the early hours of a weekday morning when I was living in London as a student, back in the early 1990s, I was walking back from a friend's house where another friend, Sue, and myself had spent the whole night talking and revising with a group of other people. No drugs or alcohol had been involved other than coffee. Sue lived some way away, so I'd offered to let her crash over at my place.


Read more... [The Black Stick Man]

These types of reports are always very intriguing, and to be honest always create some debate as to how to class them. Should they be considered UFOS or ghosts? I personally prefer to call them anomalous light phenomenon or A.L.P for short. The following was sent to us in April 2009, but the actual event took place five years previous in 2004.

"I lived in Thunder Bay my entire life. More specifically I resided in a small rural community called "Neebing Township". It is approximately a 45 minute to 1 hour drive south of Thunder Bay. A quiet place, with it's beautiful Boreal forests, it is home to many species of plants and animals. The average distance between homes on the Canadian stretch of Highway 61 ranges from 1 kilometer to 1 mile. It is a very peaceful area to live in.

On a calm evening in 2004 a strange occurrence happened on our quiet farm on this stretch of Highway 61.

 

Read more... [Neebing Spooklights]

One aspect of alien abductions, contacts, and UFO sightings is that some of these experiences are accompanied by what is known as 'missing time'. The use of hypnotic regression is incorporated into investigations by some UFO, and/or alien contact researchers in order to aid witnesses in regaining possible memories of these inexplicable losses of time. The usefulness of this technique is still currently hotly debated.

The following has been written in the experiencer's own words, and is a strange case of 'missing time' which occurred in northern Ontario during the summer of 1960.

Read more... [Missing Time]